---
This was originally posted on 2012-09-01 following our first day meeting the students at the school we were to be teaching at for the next year. Additional commentary has been placed in [square brackets].
First Day at School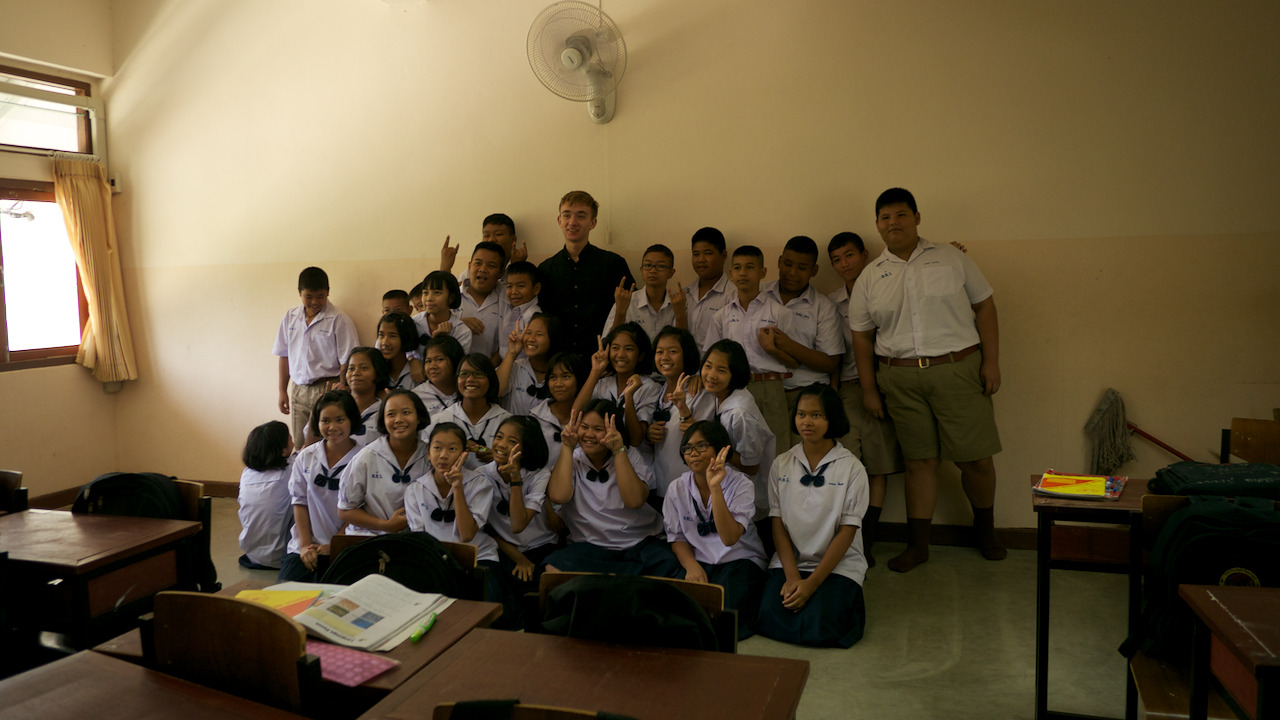 Stephen and I had our first day at school, again! We began the day by listening to the Thai national anthem, followed by assembly where everyone meditated. Then we were introduced to the school on stage and gave a speech to the students. Mine was about the more students wanted to learn the more they will learn but it was pretty much made up on the spot.
After us was an Indian art teacher who did some impressive things with a few rolls of coloured tissue paper, it had to be seen to be believed!
We were put to work almost as soon as we had entered the staff room. I was told to take over one of the previous volunteers timetables and my first lesson was later that day. I was really just pronouncing some English sentences while a Thai teacher was controlling the class but it wasn't long before I was fully responsible for a class of 30 - 40 students. I even managed to keep control of the infamous 3/5 With the aid of a microphone!
[ The photo is actually from the end of our time at Uthai Wittayakhom, I couldn't find any with me and the students from the beginning. Thinking back, the fact we were just put up on a stage and told to speak infront of somewhere between 1500 - 2000 people is pretty mad. But by this time I had gotten over the initial shock of 'OMG i'm in another country for a year what have I done' and switched to 'lets do this!'. It was still scary but I was ready to really push myself at that moment and I'm glad I did. ]
---